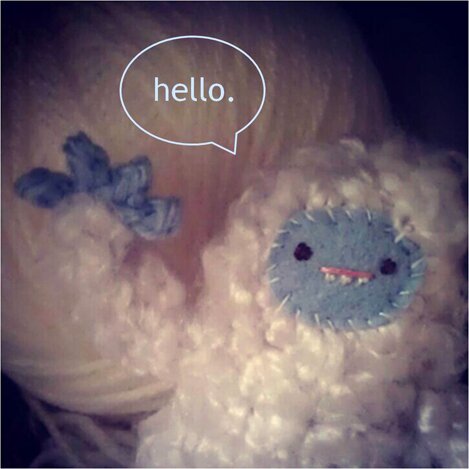 Photo from Genuine Mudpie
His name is Sherbert.

What's this?
And thus is born today's Free Pattern Friday feature.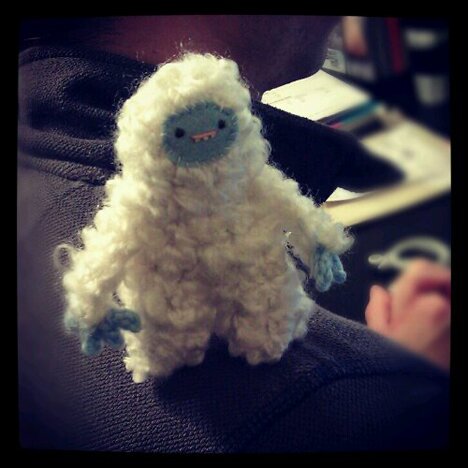 Again, I'm really excited to make this little guy someday. My favorite part about him?
\
Photo from Genuine Mudpie
HIS LITTLE FLOWERY HANDS.
HOW. CUTE. CAN. YOU. GET.
There are so many cute patterns on Genuine Mudpie that I want to try, but I feel like I never have time for crocheting anymore!
My working plan for this Winter Break was to crochet my BRAINS out.
And we didn't get a spot in the artist alley at Con-G (the local anima convention here) for some reason, so I don't have to focus completely on making things to sell instead of things to keep.
But.... Crocheting my brains out has only sort of happened. Mostly with Christmas gifts.
Oh well. I will try to keep up with crocheting during school. I'm back on Monday. Sheesh! Already!
Keep an eye out for our belated posts about how our Christmas' went!
B